HOME
|
MORE PHILADELPHIA KIDS BOOKS
|
PHILADELPHIA KIDS ACTIVITIES
|
ABOUT THE AUTHOR
|
COLORING PAGES
More Philadelphia Children's Books
(Click the titles for more information)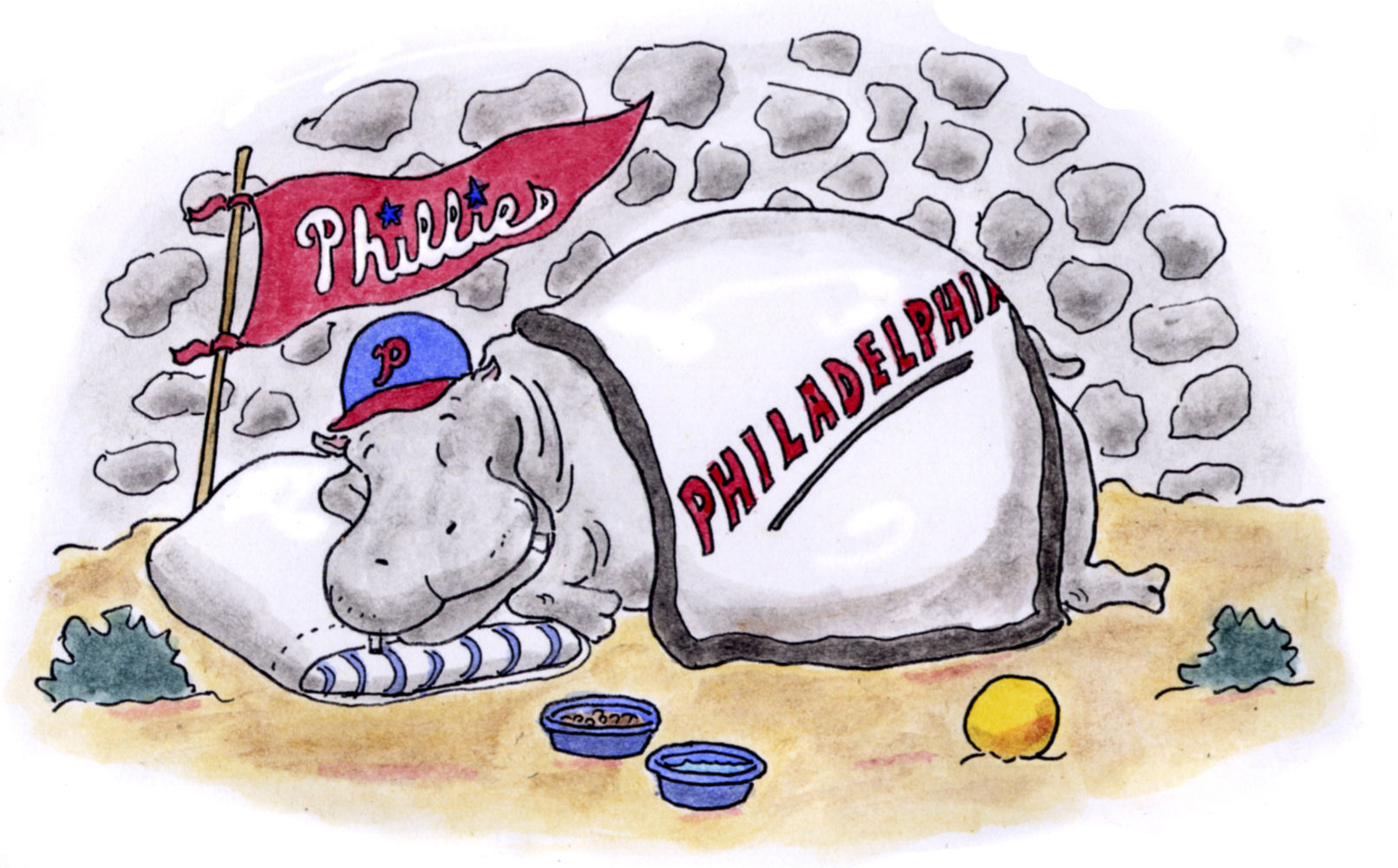 Sleeping hippo from On the Loose in Philadelphia by Sage Stossel

Saving the Liberty Bell
The author of the Judy Moody series tells the story of how an eleven-year-old boy named John Jacob Mickley and his father helped save the Liberty Bell during the American Revolution. (For children ages 5-8.)

Who Was William Penn? And Other Questions About the Founding of Pennsylvania
An introduction to the origins of Pennsylvania and the story of its founder.

The Scarlet Stockings Spy
Geared toward children in grades 2-5, the book tells the story of Maddy Rose, a young Philadelphia girl in 1777, who devises a secret method for aiding the Revolutionary War effort.

Fever 1793
A Simon & Schuster novel for young readers (ages 12 and up) set during Philadelphia's yellow fever epidemic of 1793.

Who Was Betsy Ross?
An introduction to the woman who helped create the nation's first flag. (For children ages 8-12.)

The Poison Place
Historical fiction telling the story of a former slave's life in Charles Willson Peale's Philadelphia museum (Geared toward children in grades 5-8.)

Meet Addy: An American Girl
Geared toward children in grades 3-6, the series tells the story of Addie Walker, a 9-year-old slave, who in 1864 escapes with her mother to Philadelphia, where she experiences freedom, attends school, and forges a friendship.

Unite or Die
A picture book about the 1787 Constitutional Convention in Philadelphia.

Who Was Ben Franklin?
Geared toward children in grades 3-5, this lighthearted book (interspersed with cartoons) offers an introduction to Benjamin Franklin and his accomplishments.

1-2-3 Philadelphia
A counting board book, featuring Philadelphia symbols and sites.

Journey Around Philadelphia from A to Z
An educational alphabet book, offering information and history about the city.

Hello, Philadelphia!
A board book showcasing favorite Philadelphia sites.

P is for Philadelphia
A Philadelphia primer, illustrated by Philadelphia public school children.

Good Night Philadelphia
A bedtime board book about Philadelphia.

On the Loose in Philadelphia
The animals of the Philadelphia Zoo have escaped into the city, where children have to find them in iconic Philadelphia scenes.